Clearone Collaborate Versa 150 For Video Conferencing
COLLABORATE® Versa™ 150
Bring plug-and-play connectivity, unequaled audio, and HD video to any cloud-based video collaboration application and conferencing environment.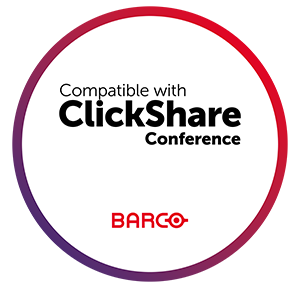 Description
Clearone Collaborate Versa 150 For Video Conferencing
One UNITE® 150 PTZ camera with 1080p / 30fps video, 12x optical zoom, and wide-angle capability.
One CHAT® 150 speakerphone with ClearOne's, market-leading, HDConference™ audio technology.
Central hub for connections to dual displays, camera, audio endpoints, network, and other peripherals.
Complimentary 90-day trial of COLLABORATE Space, our powerful collaboration application with a full suite of audio, video , and meeting tools in a persistent space.
Easy, effective, and high-quality cloud-based applications including COLLABORATE Space, MS Teams, Zoom, WebEx, GoToMeeting and more.
.
For More Information On This Product Visit HERE